Once again Mixed Bag are running a football tournament, as part of the Mountshannon Iniscealtra Festival of Arts. This will be our eighth year running the tournament, which has become a popular feature on the local football calendar. There's a trophy for the winners, and a fantastic day of football for everybody! Interested?… places are limited, so get a team together and get in touch! Details below…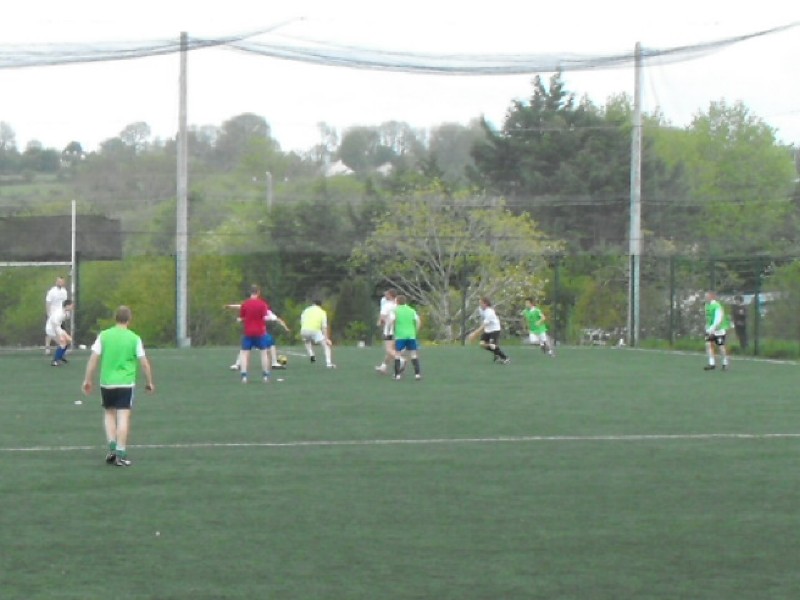 Mixed Bag United are running a charity 8 a side tournament on Saturday May 23rd 2015. The venue will be the all-weather pitch at Scariff GAA Club. There will be a maximum of ten teams, so places are limited – apply early to avoid missing out. The teams will be divided into two leagues of four or five teams. In the first stage the teams will play the other teams in their league. Matches will last approximately 15 or 20 minutes (depending on the number of teams in the group). The top two teams in each league will qualify for the knockout stage, which will consist of two semi finals and a final. The winning team will be presented with a brand new trophy – the Iniscealtra Community Cup – which is to have their team name engraved upon it, and which they can display in a public venue of their choice for a year. A full set of rules will be posted on the website at a later date, with all the details of teams and groups.
If you would like to enter a team then contact Phil on 087 2368777. You can guarantee your place with a €50 deposit (non-refundable) to be received before Friday 8th May. You can have up to 10 players in your team. The cost of entry is €10 per player.
ALL PROCEEDS FROM THIS EVENT WILL GO TO THE ENNIS AND CLARE BRANCH OF SAMARITANS