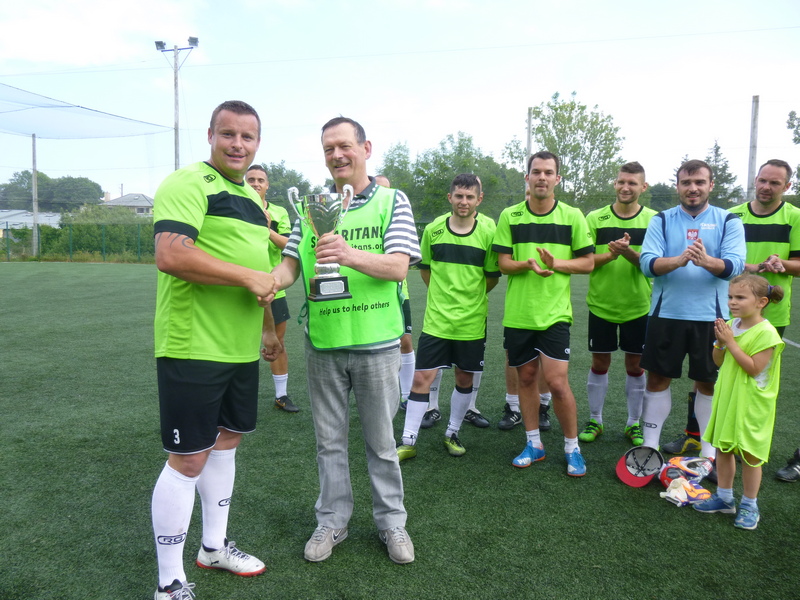 This year's 8-a-side tournament saw new entrants Polonia Limerick emerge victorious, after an enthralling day's action. Six good teams contested on the day, and margins were tight enough, but in the end it was fair to say the best team won.
This event formed a part of the Mountshannon Arts Festival, and was running for the 11th time. All proceeds went to our chosen charity, and a total of €610 was raised for Ennis and Clare Samaritans to help fund their invaluable work. (See samaritans.org/branches/samaritans-ennis-and-clare)
Group 1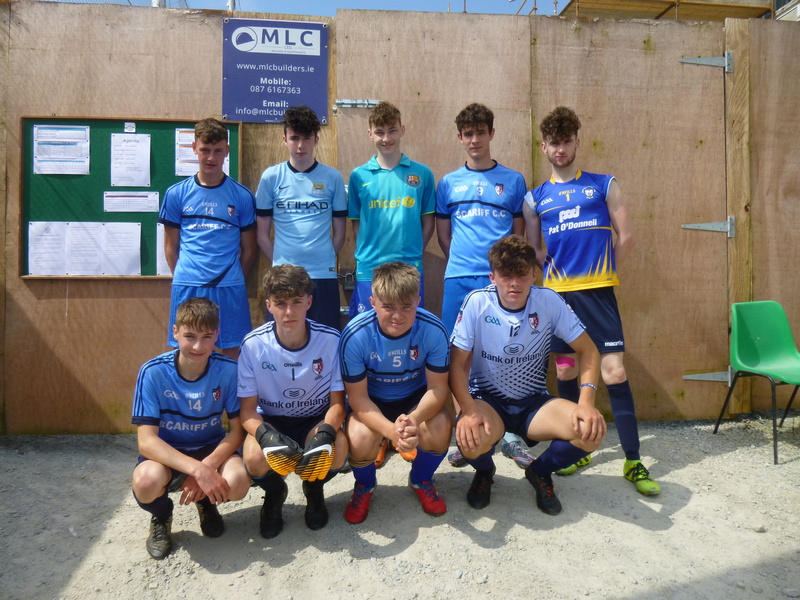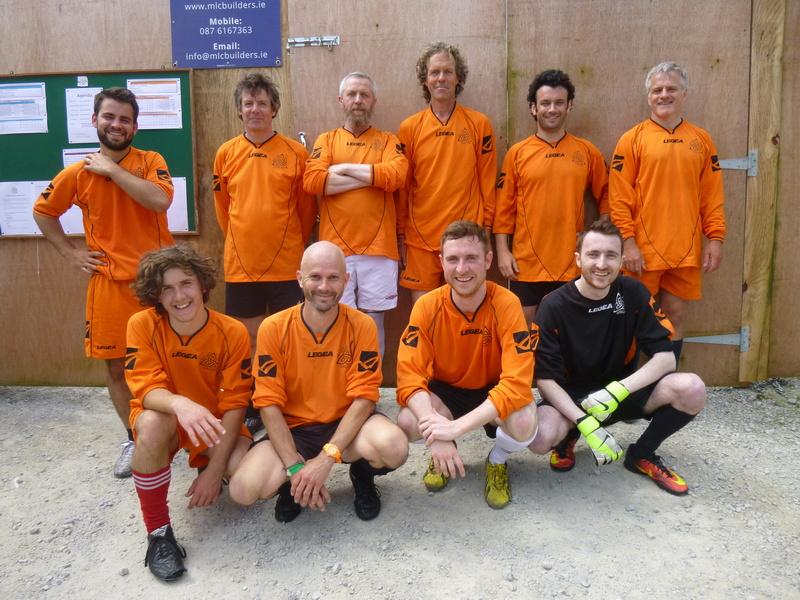 This year's tournament saw a change to the format, in that the group teams played each other twice. This made for an interesting dynamic – only one of the group fixtures saw the same outcome repeated. This came when Bantasaurus defeated newcomers Diggle Wanderers for the second time, and this match was critical in deciding the outcome of the group, with Bantasaurus taking top spot. Mixed Bag were arguably the weakest looking team on paper, but really hit the ground running, winning their opening two matches. These victories were enough for them to seal second position and a place in the semis. Diggle fared better against Mixed Bag in their second meeting, taking all three points, but these were their only points and so they didn't make it to the knockout stages. Methinks they may come back stronger next time as a result of their experience!

Group 2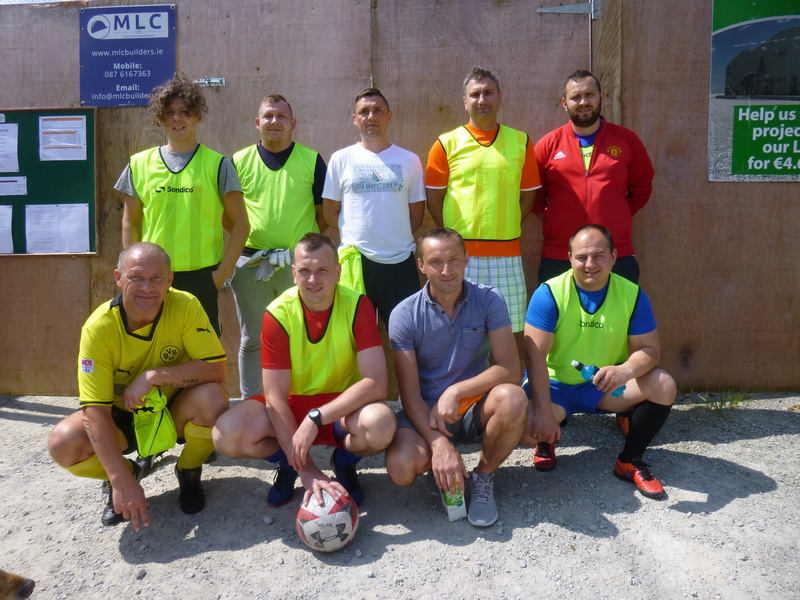 Reigning champions Chops FC came with high hopes of retaining their title, but things didn't really work out for them on the day, and the two draws they managed weren't enough to see them progress out of the group stage. This left compatriots Ballina Boys and Polonia Limerick to decide who would top the group. In the end it was decided on goal difference… Ballina needed to win their final group game by a four-goal margin to have any chance of topping the group, but won 1-0 – so Polonia finished on top.

Knockout Stages
Two closely-contested semi finals were played under a hot sun. In the first match tournament veterans Mixed Bag Allstars played Polonia Limerick. A close and keenly-contested encounter saw Polonia score the only goal. In the second semi between Bantasaurus Rekt and Ballina Boys there was not much to separate the two teams, and neither side managed to score. Therefore the match was decided by a penalty shoot out. The star was undoubtedly the Bantasaurus keeper as he saved all the penalties he faced. Bantasaurus scored all theirs, so after three rounds of penalties they had already clinched it and went through to the final.
In the final Bantasaurus worked tirelessly, but had no answer to Polonia's relentless attacks, and Polonia scored twice without reply. They were thus crowned champions!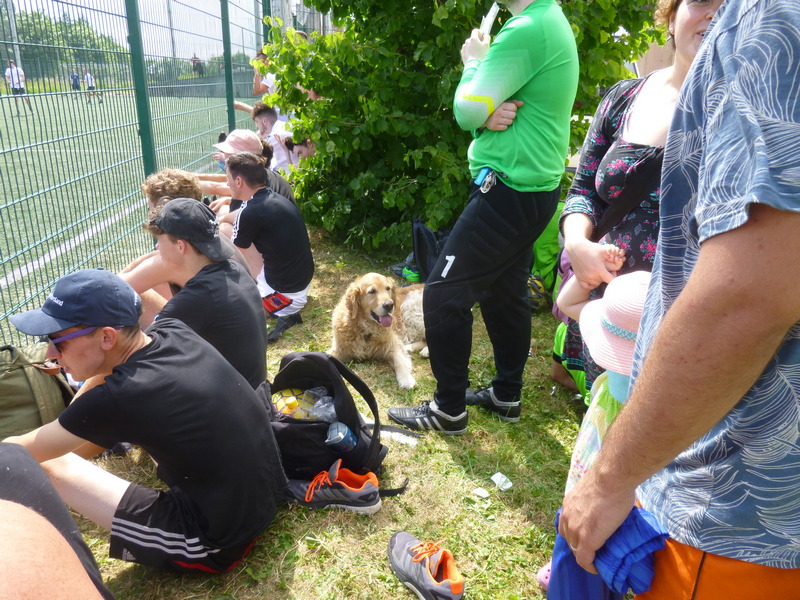 This enjoyable charity event could not have happened without several key contributors. Sincerest thanks go to:
Scarriff GAA Club for providing the venue.
Referees Julian and Phil.
Fiona, for handling the admin on the day.
Aidan, for acquiring netting to patch up the facilities.
…and of course all the players who made the event such a lively and enjoyable one!