A selection of players, with supporters in tow, have just returned from a successful, and very enjoyable, trip to play a match in the glorious Isle of Man.
Whilst the match was the main event, the trip was a great opportunity to explore the Island – with trips to parks, museums and the wonderful Manx landscape. Along with this was the opportunity to witness at first hand the Classic TT motorcycle races, which was fairly breathtaking.
The Match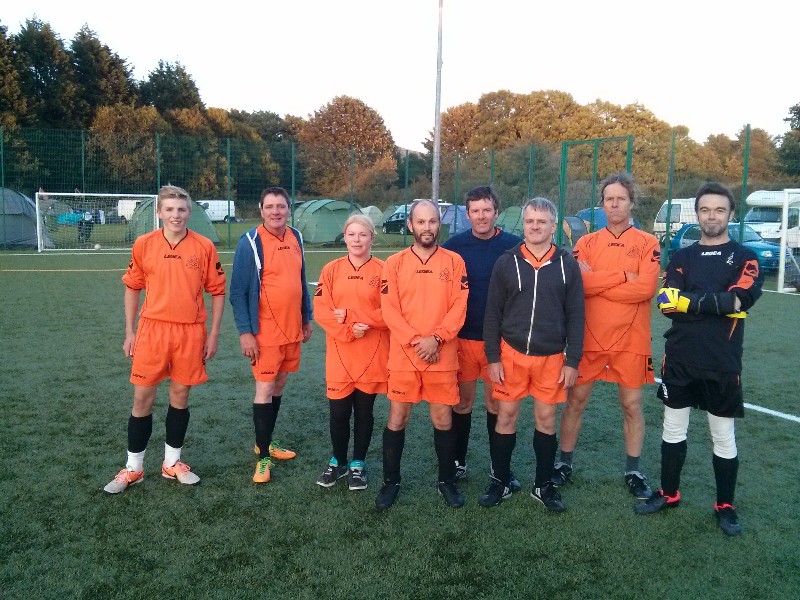 In true Mixed Bag spirit we fielded a mixed team, with a guest player helping make up the numbers.
Andrew, Mike Sonia and Phil spent a week on the Island, and were joined by Eamonn, Shaun and Padraic who jetted in for the weekend. Added to this was Kieran, a relative of Phil's living locally.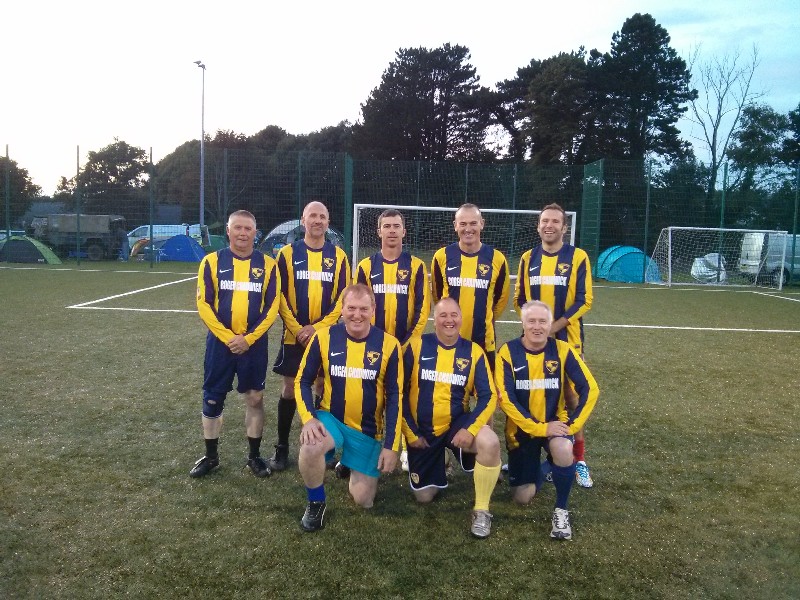 Our opposition in the match were a team fielded from St. John's FC. We were staying on the St. John's FC campsite which certainly made for simple arrangements!
The game itself was a very close affair, and both teams had good spells of possession. There were some chances in the first half, but both keepers were in good form and breaking the deadlock proved a challenge. St. John's probably looked the likeliest team to score, and mid-way through the first half they did indeed open the scoring. Mixed Bag looked dangerous on the break, but couldn't find the net – though both teams did hit the woodwork. At half time, then, St. John's were leading 1-0.
The second half resumed with a good spell of pressure from Mixed Bag, who began to really find their rhythm. Moving the ball  around quicker caused St. John's more of a challenge, and it looked like an equaliser was on the way. During an attack Phil had a shot saved on the line… by a defender's hand! This led therefore to a penalty which was duly converted. You're at your most vulnerable when you've just scored, and sure enough St. John's took the lead again straight away with a good individual goal. This was half way through the second half, and was followed by another prolongued spell of Mixed Bag pressure. Try as they might they just couldn't score, and with three minutes to go the resolute St. John's defence seemed likely to win out. However, the Mixed Bag heads didn't drop and the team efforts were rewarded with a goal from Mike. Having conceded just after their first goal Mixed Bag were determined not to let that happen again, and defended solidly. With a minute to go, having repelled a St. John's attack, Mixed Bag counter-attacked and Mike scored again. The final minute was played out at frenetic pace, but Mixed Bag held out for a famous victory.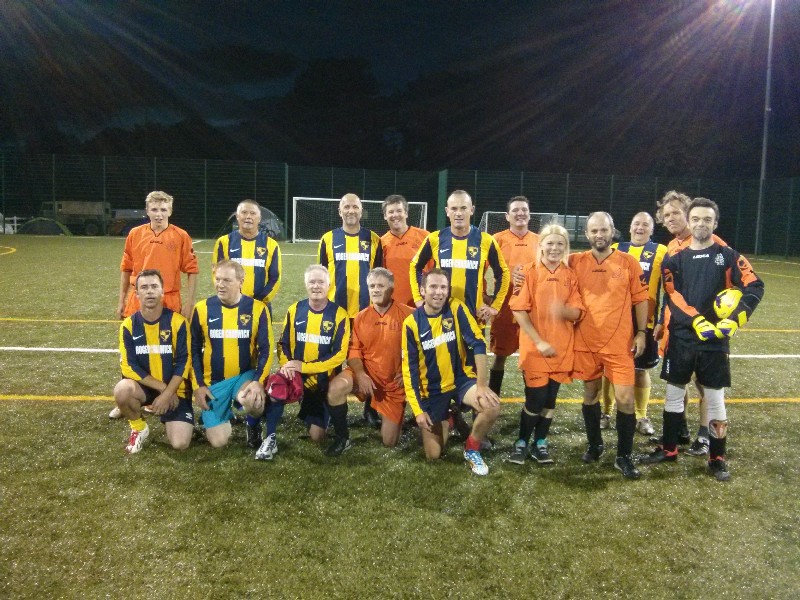 The game was played in a great spirit, and was enjoyable for all concerned. All the players excelled themselves, some of them carrying injuries yet performing heroics. Special mention should be made of Shaun, who was too injured to play in his usual outfield position so went in goal, and was probably the man of the match.
Thanks go to all the players, to the regular MBU players and also to Sonia and Kieran who both had great games, and the thanks of the club go to St. John's FC for hosting us.